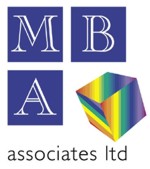 Company:-
Reference:-
Location:-
Position:-


MBA-Associates
MBA-66
Beaconsfield
Window & Door Centre Managers - Beaconsfield
Window & Door Centre Managers - Beaconsfield
Crystal is one of the UK's leading manufacturers of PVC-U windows, doors, and conservatories. Our products are produced in our state-of-the-art manufacturing facility in Letchworth. With over 25 years' experience, we have supplied products to the new build, refurbishment, home improvement and construction industries. We provide high performance, high quality, and genuine value for money home improvement products, satisfying our customers' needs.
An opportunity has arisen for a Window & Door Centre Manager to work in one of our professional trade/distribution environments as we are a rapidly growing supplier of UPVC windows and doors for trade within a multi-branch network.
The successful candidate will demonstrate:
Excellent product knowledge of UPVC windows and doors
Ability to drive sales with trade in the local area
Experience within the building, merchanting, PVC-U or industrial supplies industry
Target driven with a sales focus
Experience of running a branch or team to ensure operational efficiency
Excellent negotiation and communications skills
Self-motivated, target orientated, proactive in approach and have great commercial acumen
A confident IT user with excellent attention to detail
A "can do", solution focussed outlook
A valid driving licence is essential
Remuneration:
The position is Full-time PAYE with a generous negotiable basic plus performance related bonus. The role comes with all statutory paid holidays and associated benefits. Centre Managers are situated in one location, Monday to Friday, although can also visit trade customers sites where required.
You will be fully supported in your development with the opportunity to make a difference and operate with the autonomy that someone with the right experience deserves. If you match the person specifications and have the motivation and desire to immerse yourself into a new role with great opportunity to succeed, then please submit your details now.
Should you wish to be part of this exciting opportunity, please apply online below :-
Window & Door Centre Manager, Hayes - APPLY HERE